I grew up in a suburban middle-class city family near Toronto, Ontario with great parents and two older sisters. Being an early 80's kid, I was privy to being brainwashed with Doug and The Slugs music – knowing the words but not understanding the context behind the hilarity of 'Making It Work" or heartbreak of "Tropical Rainstorm". At a young age all I knew was that their music was so much fun to sing and dance to, and my parents didn't hold back when hauling us 3 kids to concerts we were allowed to attend – (thank you 1980's loose bar law days!).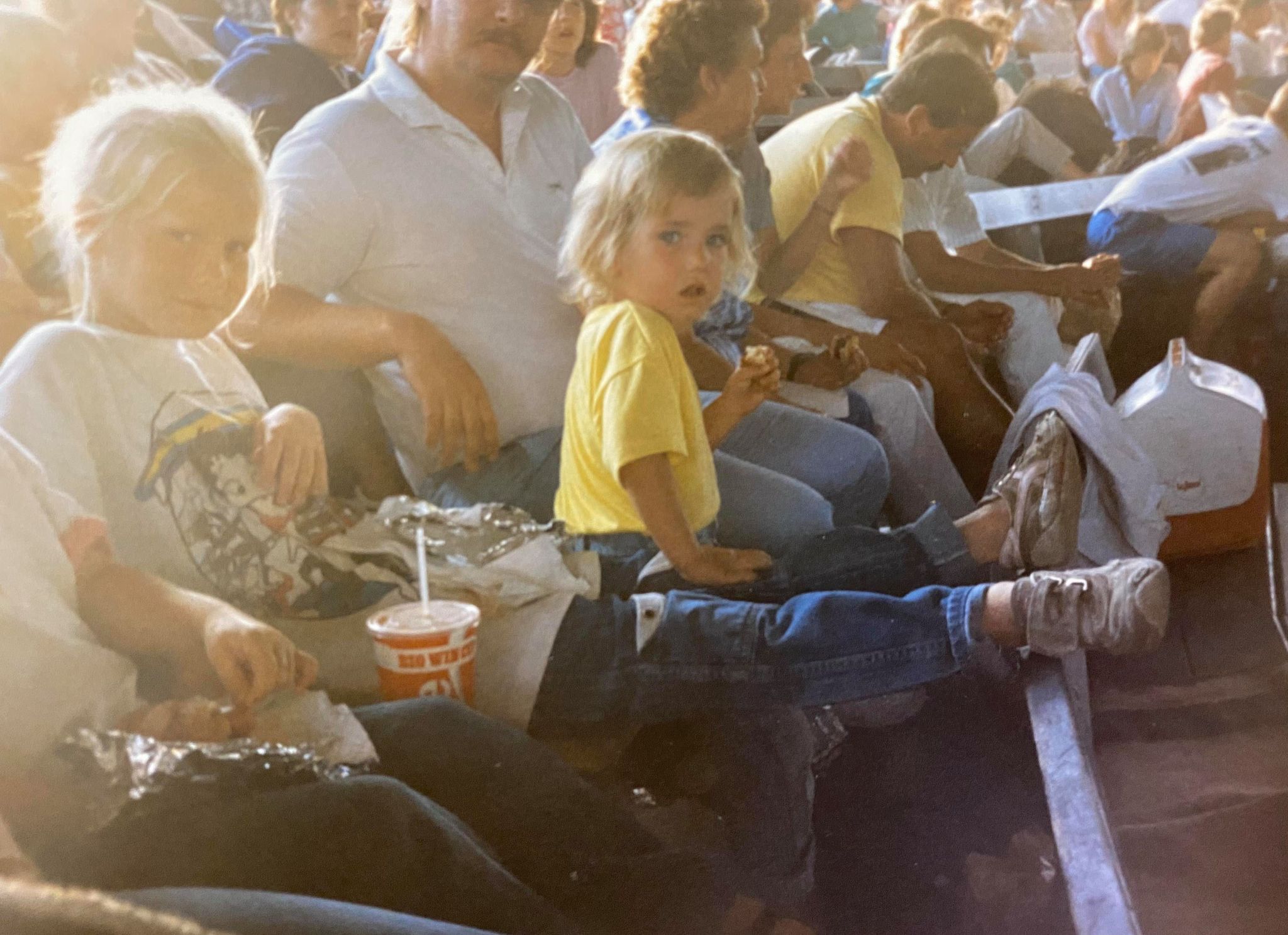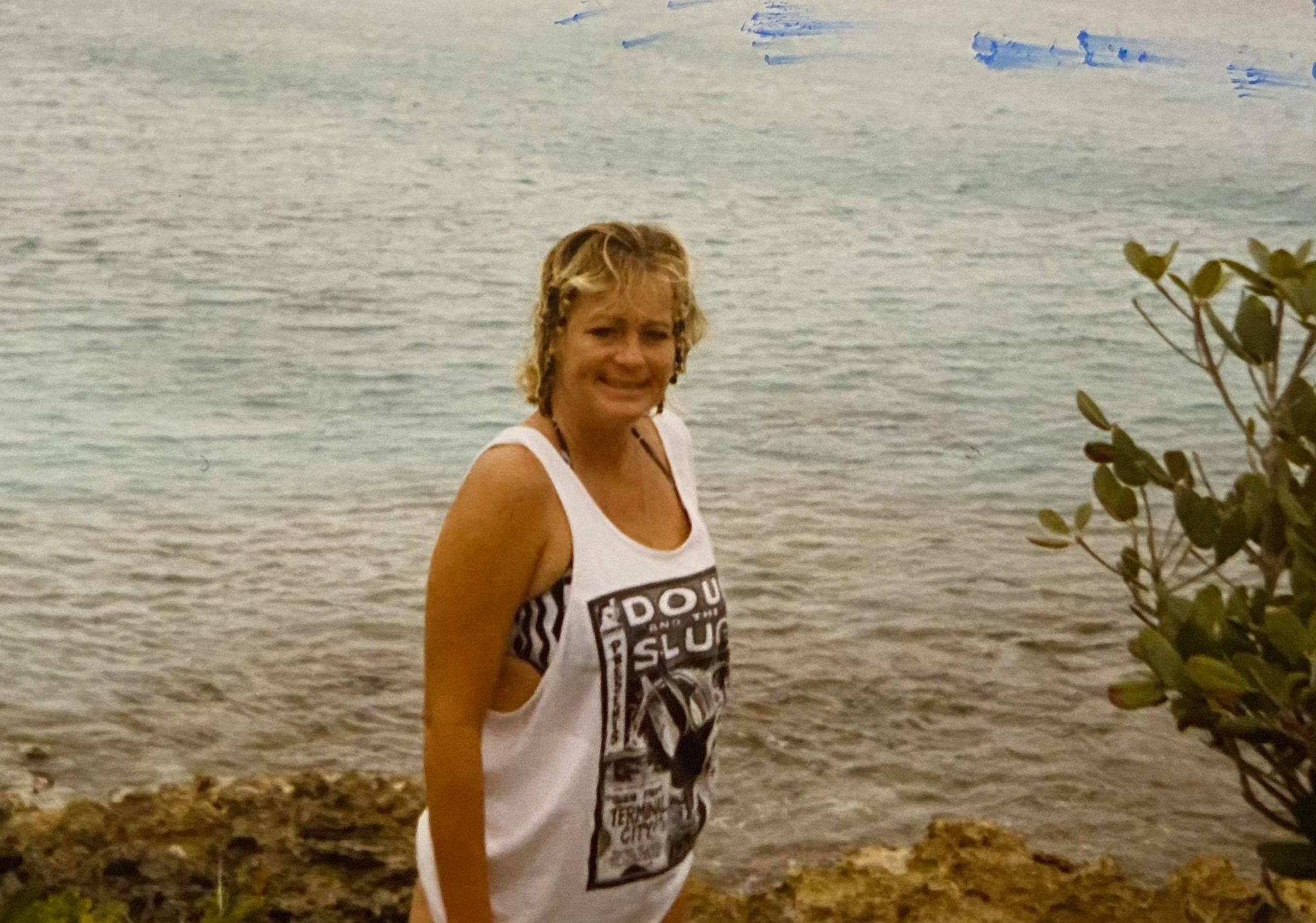 Oh, the memories of driving up to the family cottage while my parents would blare Doug and the Slugs, and I sat between my sisters in the back, interchangeably singing to the music while annoying one another for the 2 1/2 hour ride.
I don't remember as much as other family members do. My Mom laughs as she tells the story of going to a Doug and the Slugs concert at Ontario Place in the late 80's/early 90's, and Doug taking the disposable camera from my eldest sister Jennifer to take a picture of his crotch – which apparently made the Toronto Star?! Doug was always known to walk into the crowd and mess with the audience. Now it makes sense why there a a view empty slots in this section of the family album! Many people would react by laughing and cheering back then – perhaps not as much in today's world…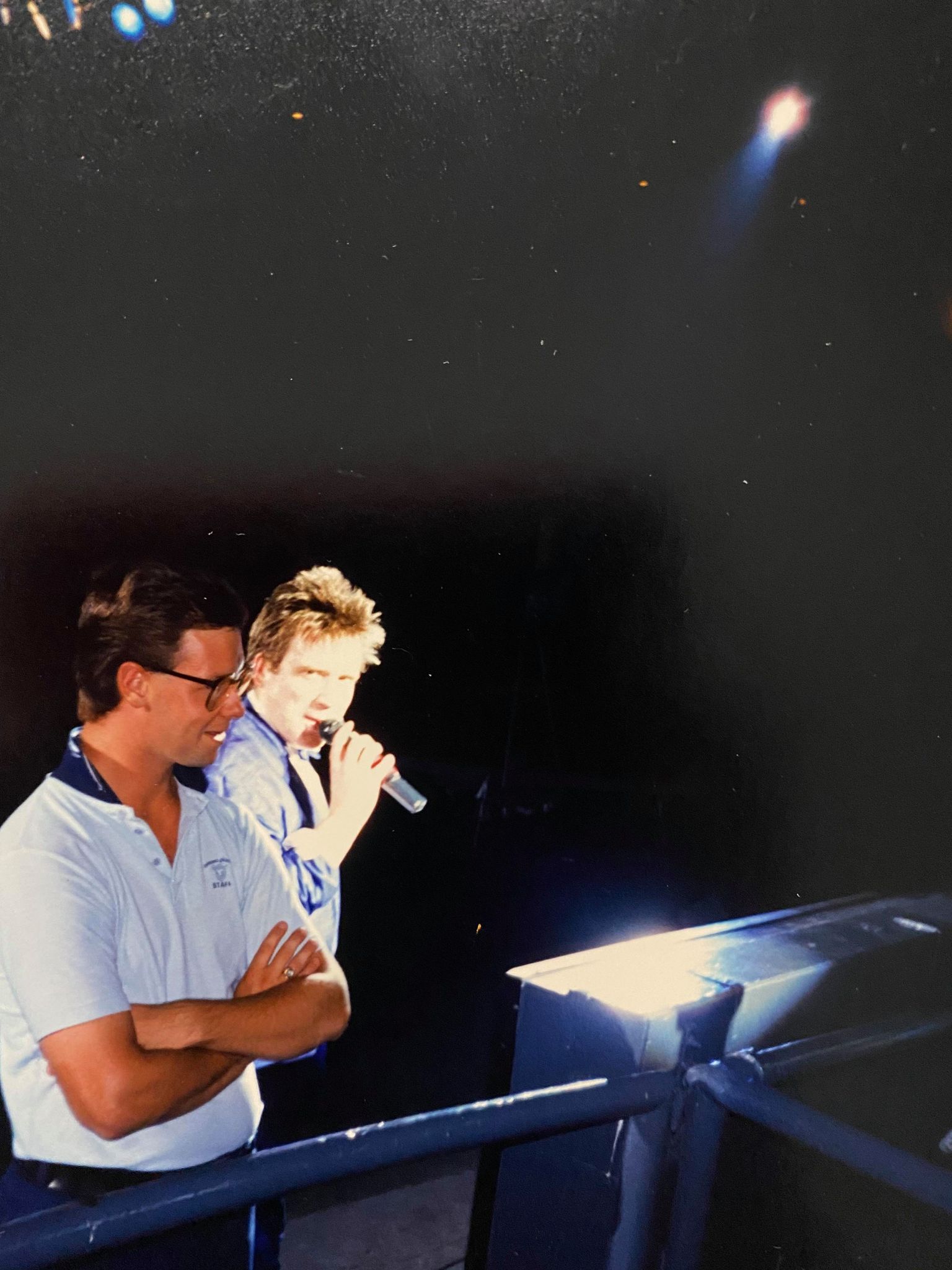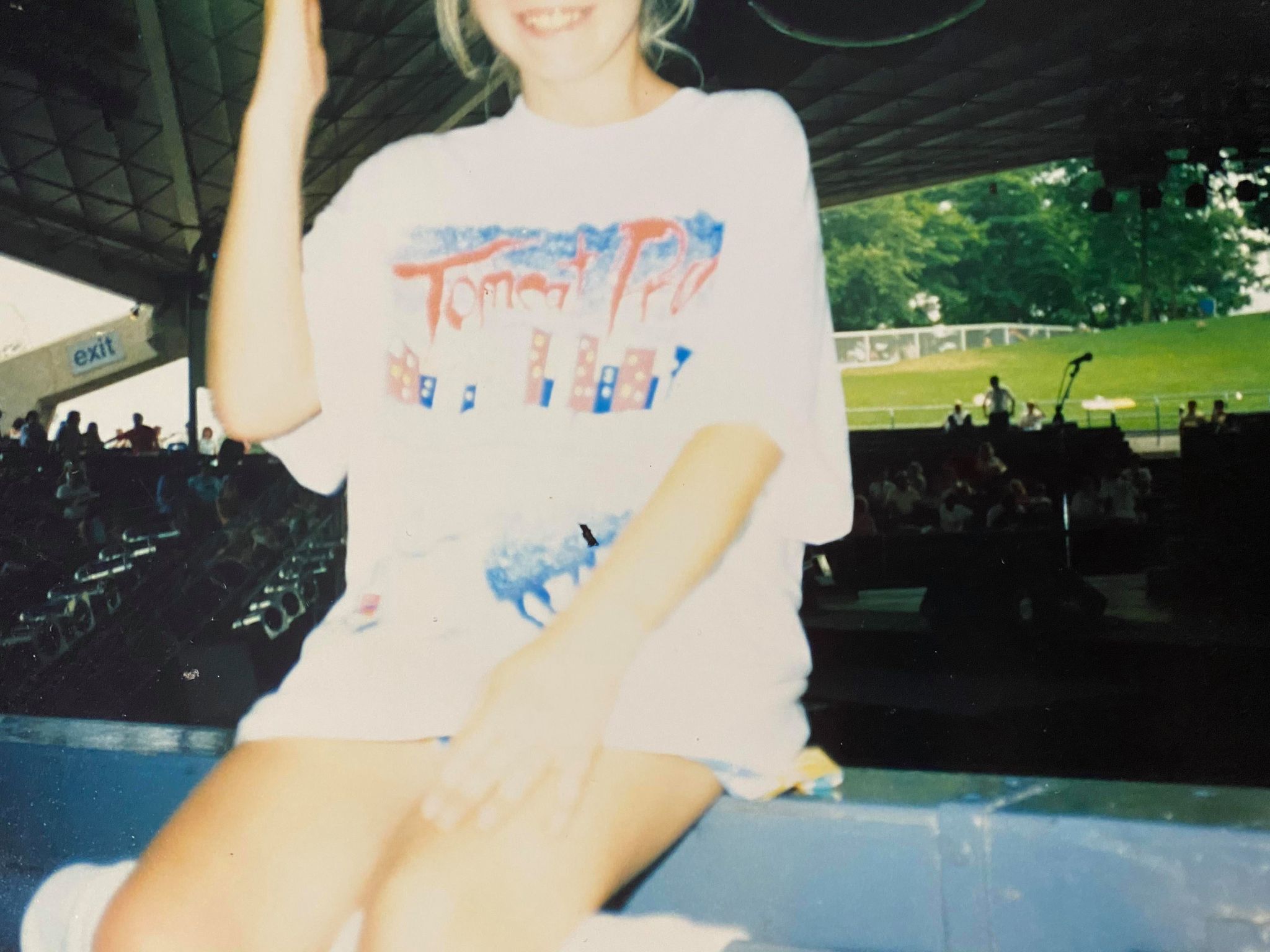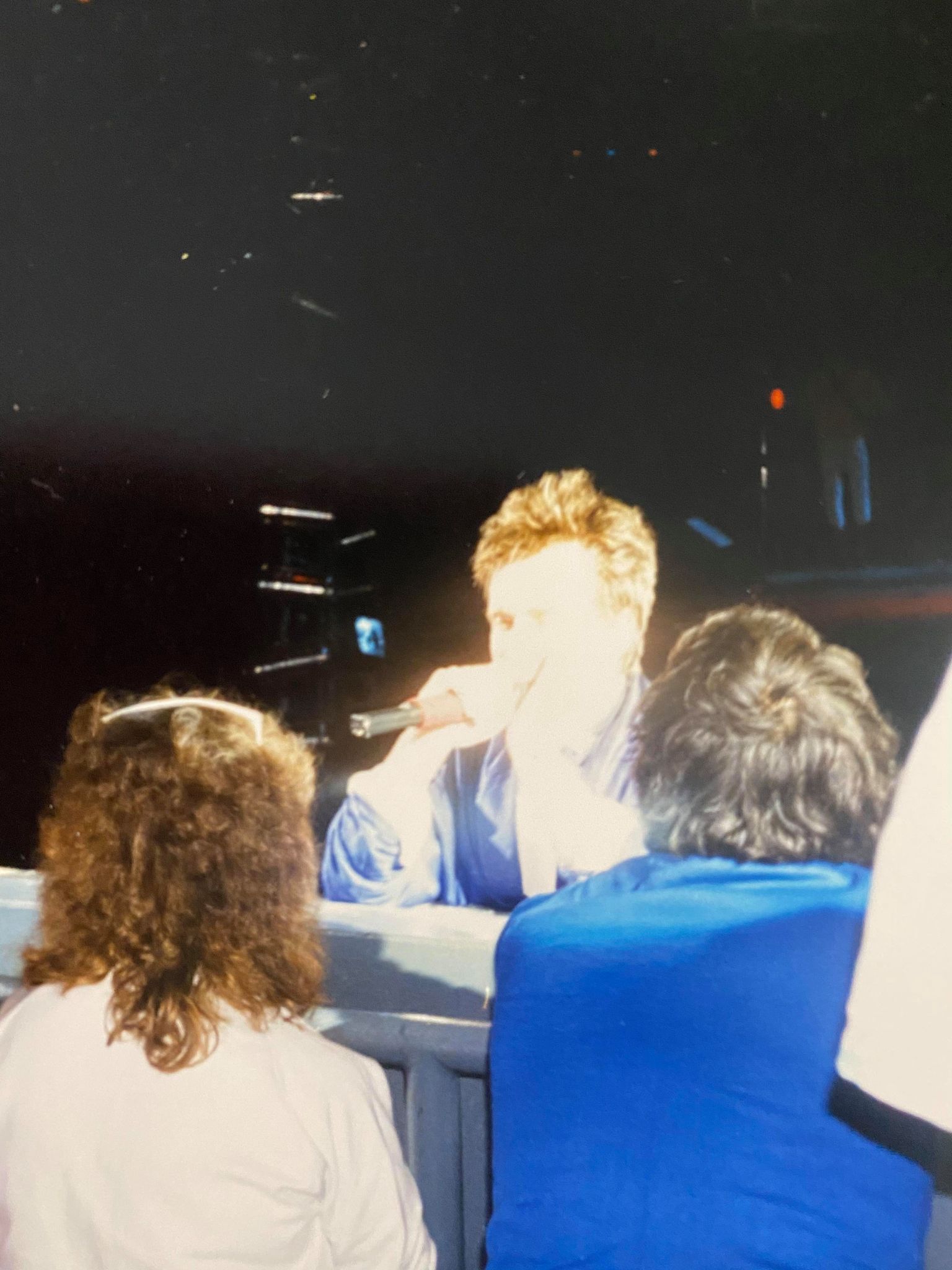 A decade or so later, Doug hadn't lost his flare – I remember when a family friend won a free CD for unzipping his pants to show his boxers at a show. My mom still laughs to this day, (and the family friend I fact-checked with recalls the win with nostalgia, but asks I don't share his name, as is a 'big shot' in his industry!).
Fast forward to 2011…
At 28 years old, I had emergency surgery to remove a brain tumour. It was very rare, I had nerve damage on my left side, coordination issues on my right, learned to walk again and had to change to being left handed to be able to write/function again. Oh, and had chronic tail bone pain  for 9 months until doctors learnt from a biopsy it was actually a piece of the BRAIN TUMOUR that travelled down my tailbone and started to grow- this occurrence is 7 people in the entire world! Gah!
I had a goal – I was going to write a book called 'Day By Day' to signify not only my new mantra to get through each day, but also because of Doug and the Slug's inspirational song, 'Day By Day' – I took it as a positive sign when the song came on the rehab centre's sound system as I struggled to learn to walk again.
Weeks later I moved back into Mom's house while rehabilitating. I wanted to do something special for her – I wanted to thank and apologize to Mom for taking me & stress in, along with the constant phone calls/emails/paperwork to deal with. How do you thank someone for such a sacrifice?! I had an idea…. I emailed 'Doug and the Slugs' website asking if someone could contact my Mom to wish her Merry Christmas, in view of the stressful gong-show I had caused – she was such a big fan of the Slugs.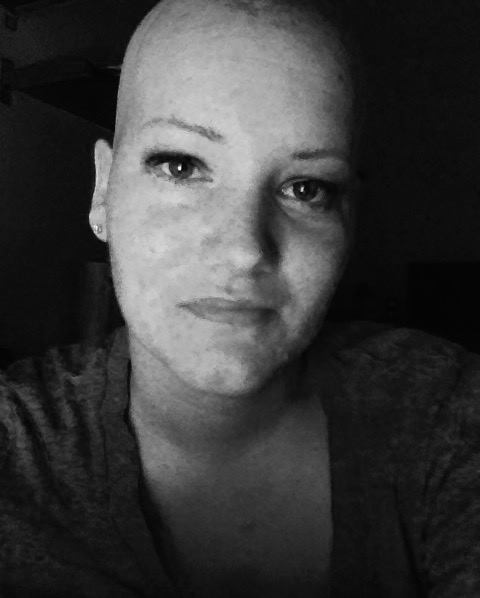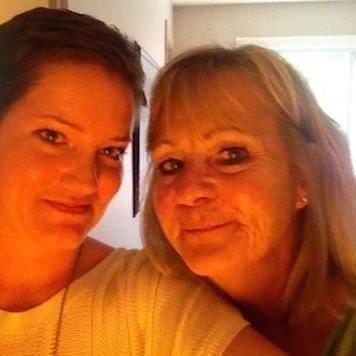 A couple weeks later, my Mom and I are sitting in the living room- watching the usual Christmas specials and playing on the computer."Oh.my.god!" I remember Mom looking up at me from her computer in shock. Simon Kendall of Doug and the Slugs had emailed her! I remember saying to her with a quivery voice, "Merry Christmas Mom".
It was days later – Simon CALLED my Mom! She was visibly starstruck at first – but after the phone call, she carried a certain breeze about her, as if she had gotten in with the 'cool kids'.
Turns out Simon had a special connection with my scenario as his sister and his Mom had both lived with significant disabilities and had learned to adapt to life in a wheelchair.
Emails were exchanged back and forth –  and to my surprise Simon shared the band was going to dedicate 'Day By Day' to me in concert the NEXT day in Calgary, Alberta. Electric excitement came over Mom and I – as we made the crazy decision to pack up from Toronto to take a plane the next morning to catch the show.
The dedication was awesome – Mom and I hugged and danced to the song Day By Day. After the show, we were able to meet the band who were so incredibly kind (and funny). Wally even gifted me the drumsticks he used for that night.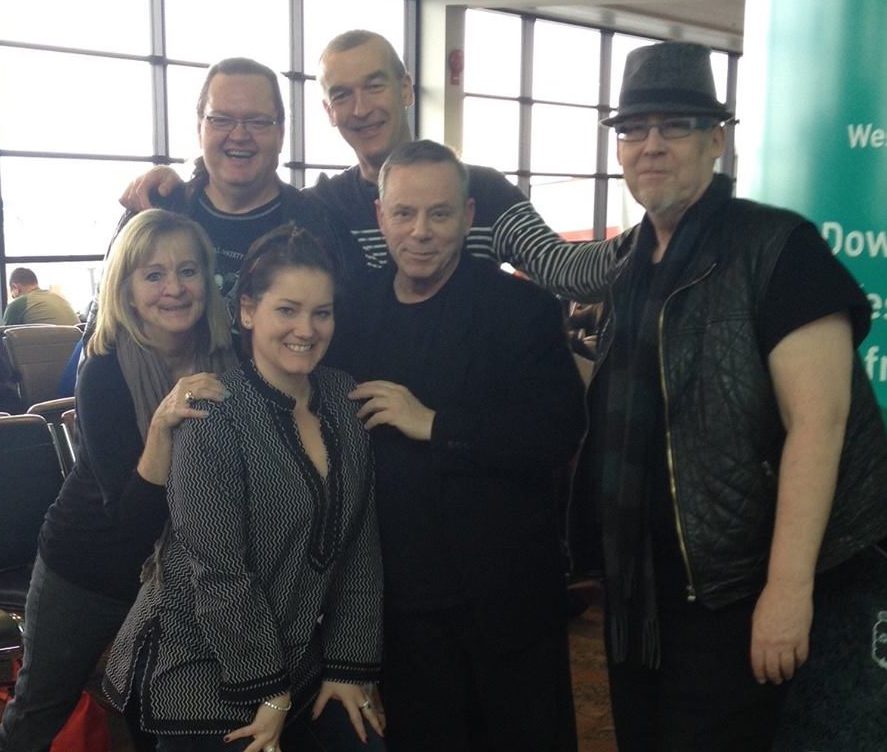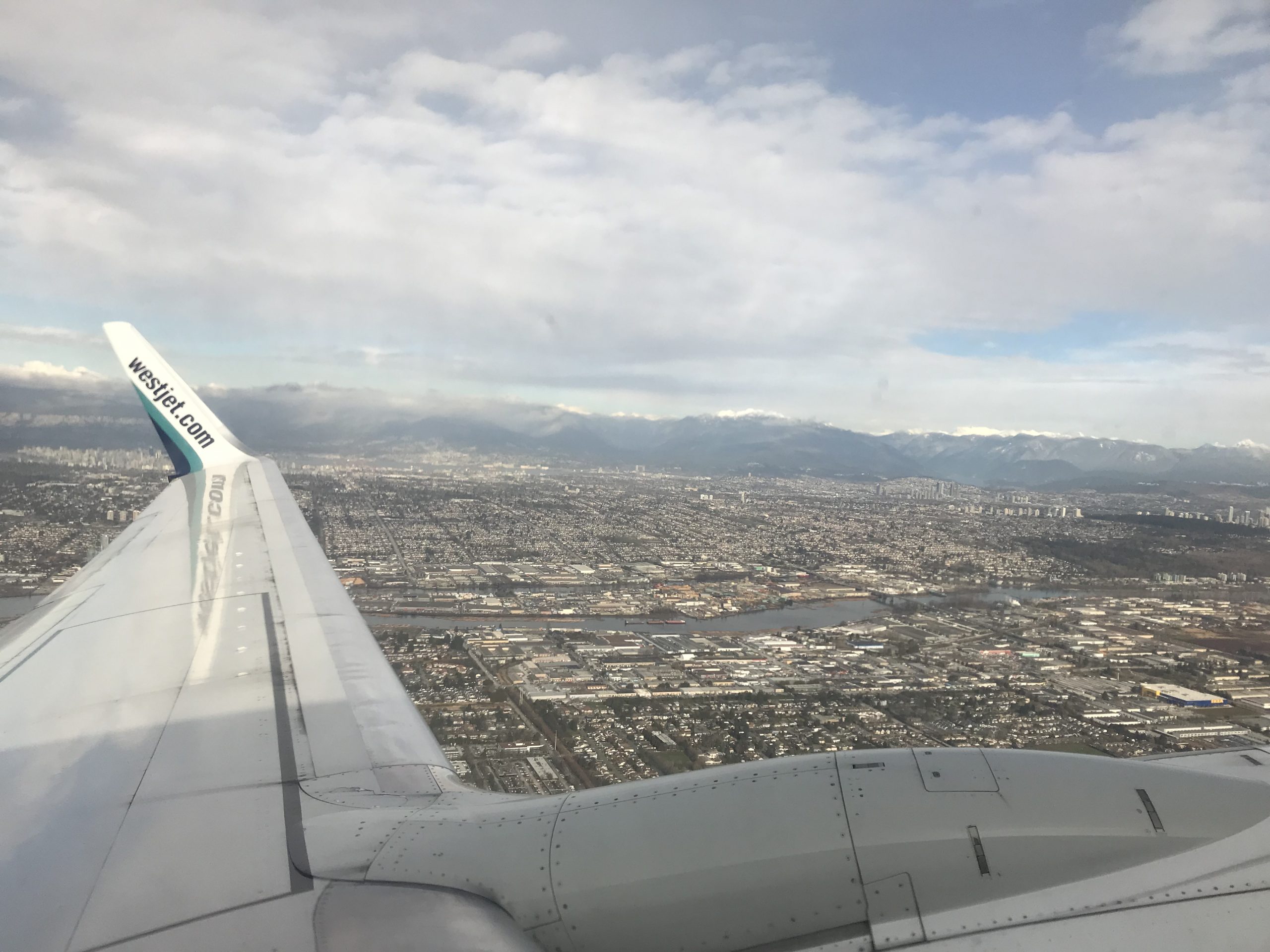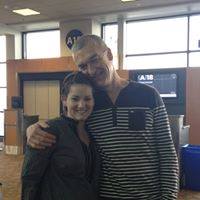 Weeks turned into months, and I was close to finishing my book 'Day By Day'. Thanks to red wine, I had the courage to ask Simon if he would help proof-read and write the foreword of my book. With no hesitation, he did.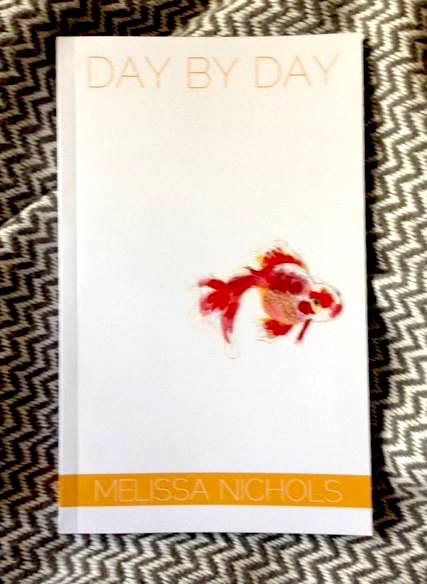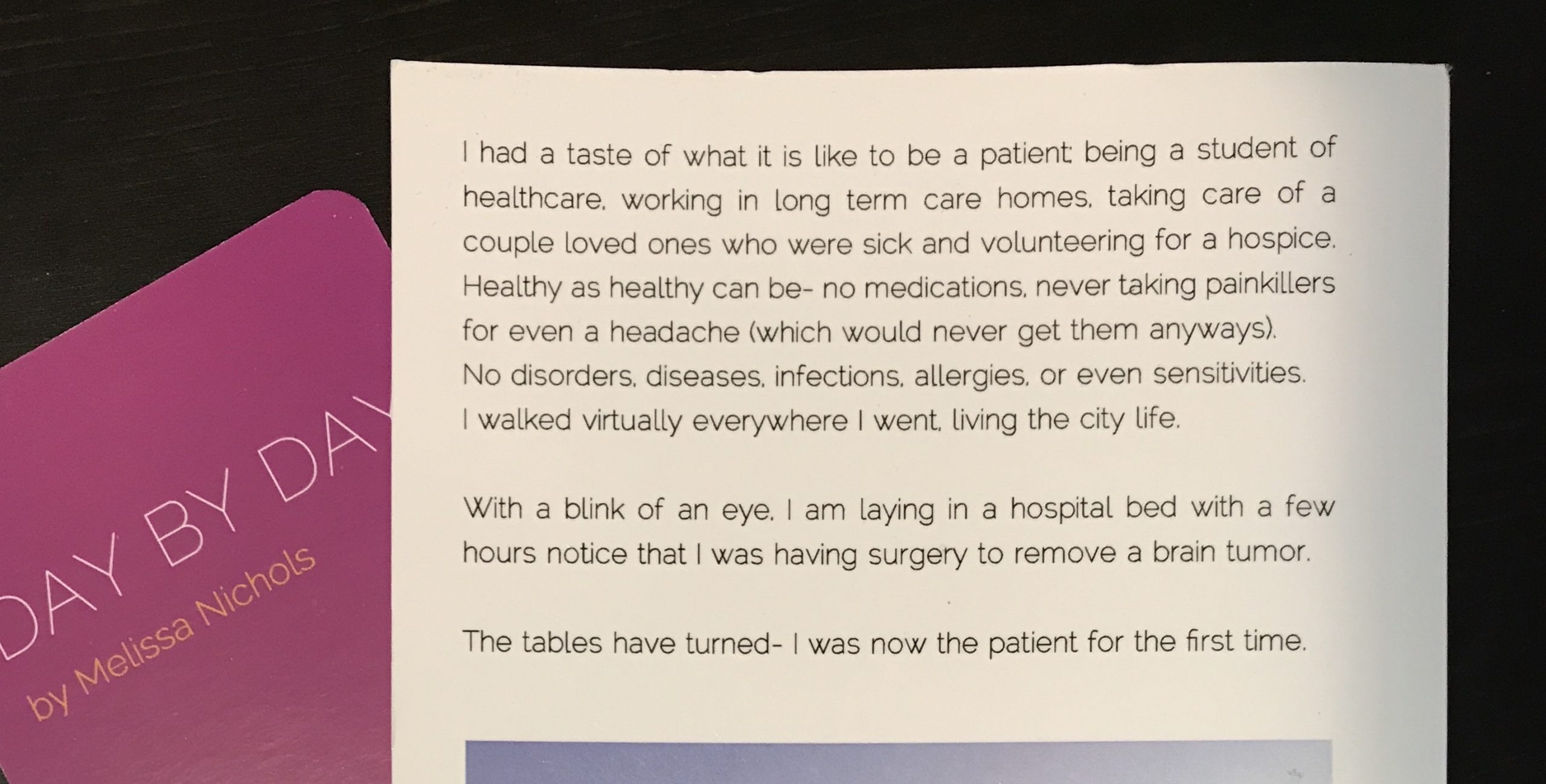 Although unable to work a typical 9-5, I am able to work from home doing Social Media. Somehow the stars aligned – and here I am: I help with posting for the Doug and the Slugs Social Media and Website page(s)! Since starting in 2015 (?) I'm oh-so-grateful for the opportunity to work with such incredibly talented & fun guys!
Aside from having fun with making the goofy images to post, my favourite part working for the Slugs is to come across stories from fans inside and outside of the Facebook page & share with the guys for feedback (if they don't reply/ see it first). It's heartwarming to witness Simon's kindness spread across all these years, regardless if there was a spotlight on him or not. From Doug's antics (RIP), Teds Okos's stage presence and the band's overall fun and upbeat tunes – their music echoes across decades, generations & across international borders.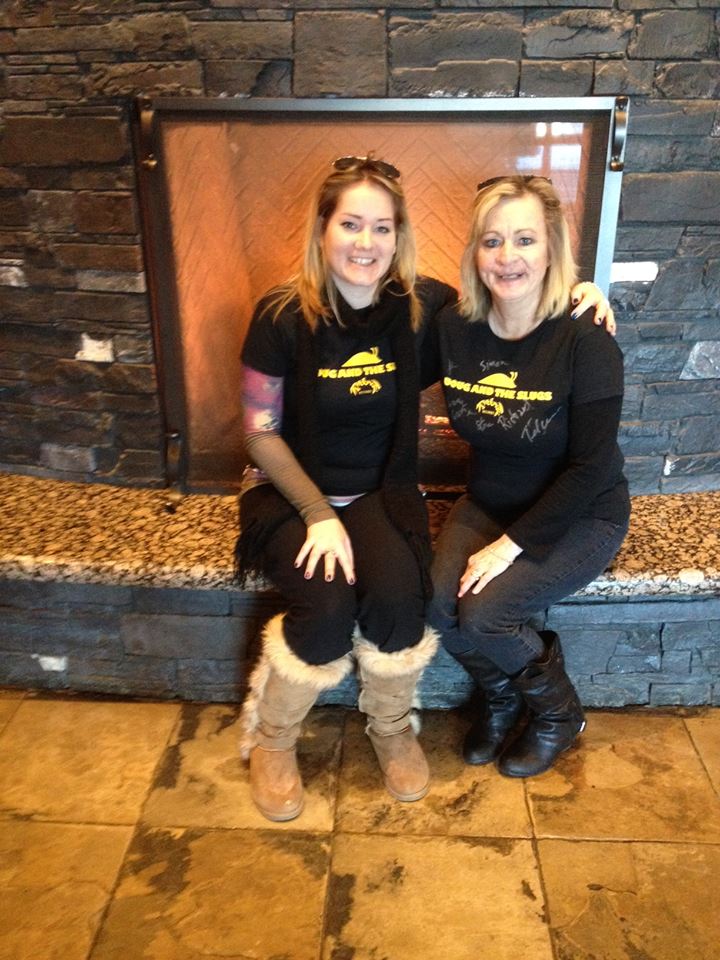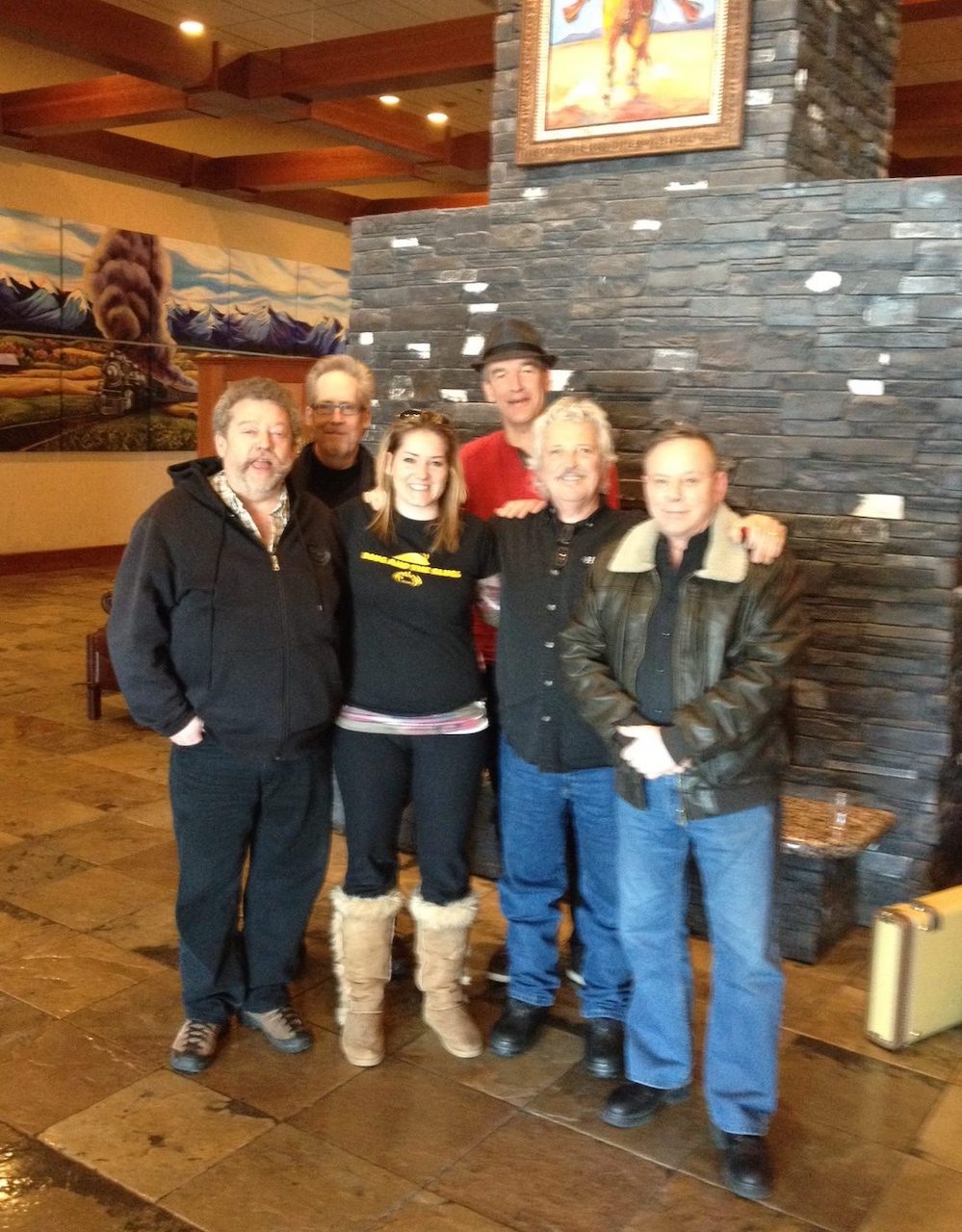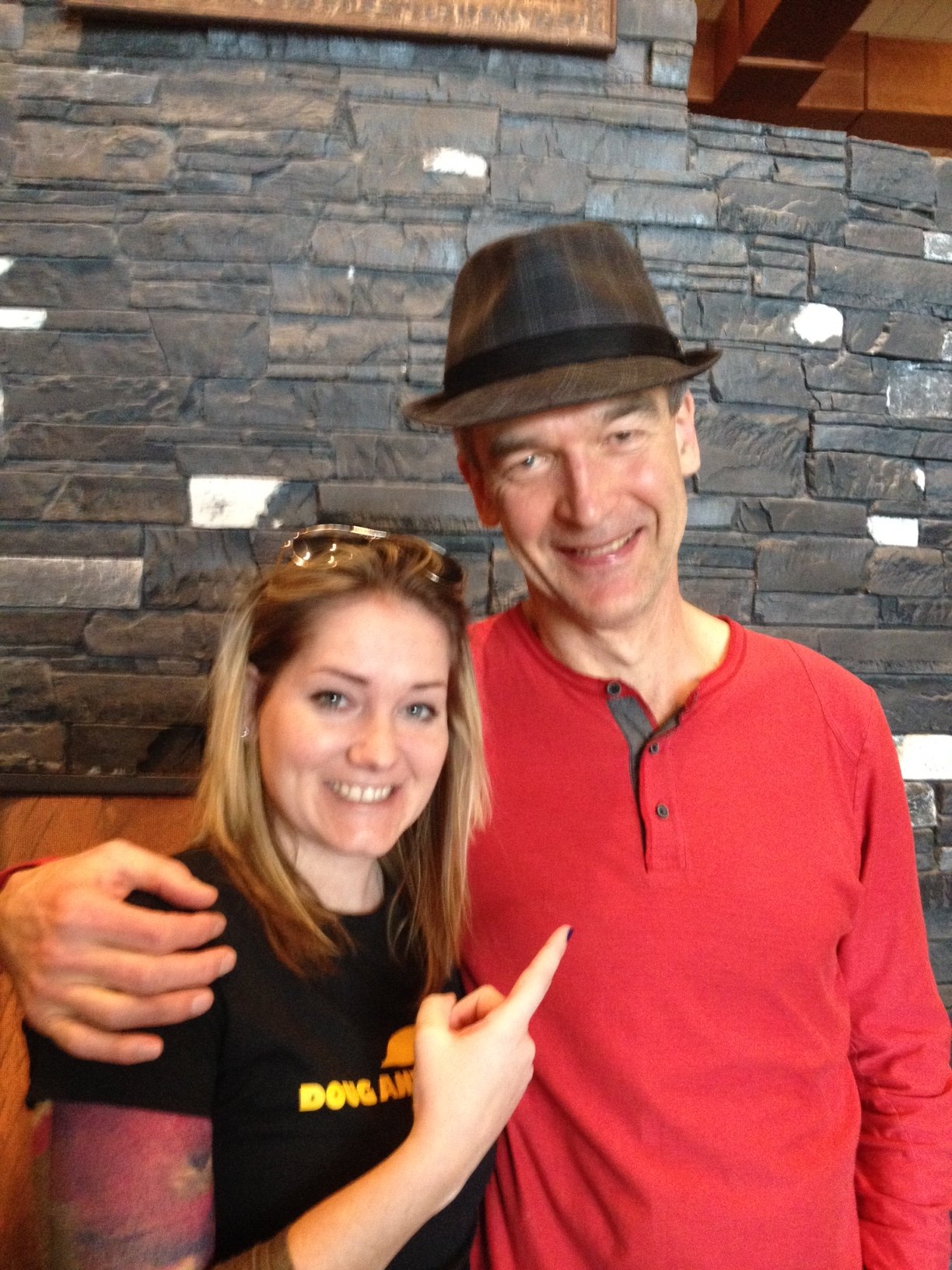 Thank you for commenting/reaching out to Doug And The Slugs on our 'Let's Connect' page!