Hans first photographed Doug and the Slugs in 1979 and went on to shoot most of the group's promo material, album covers, and several rock videos that Doug directed!!!. (Videos: Love Shines, Tom Cat Prowl, and Terminal City as well as some others directed by Doug.)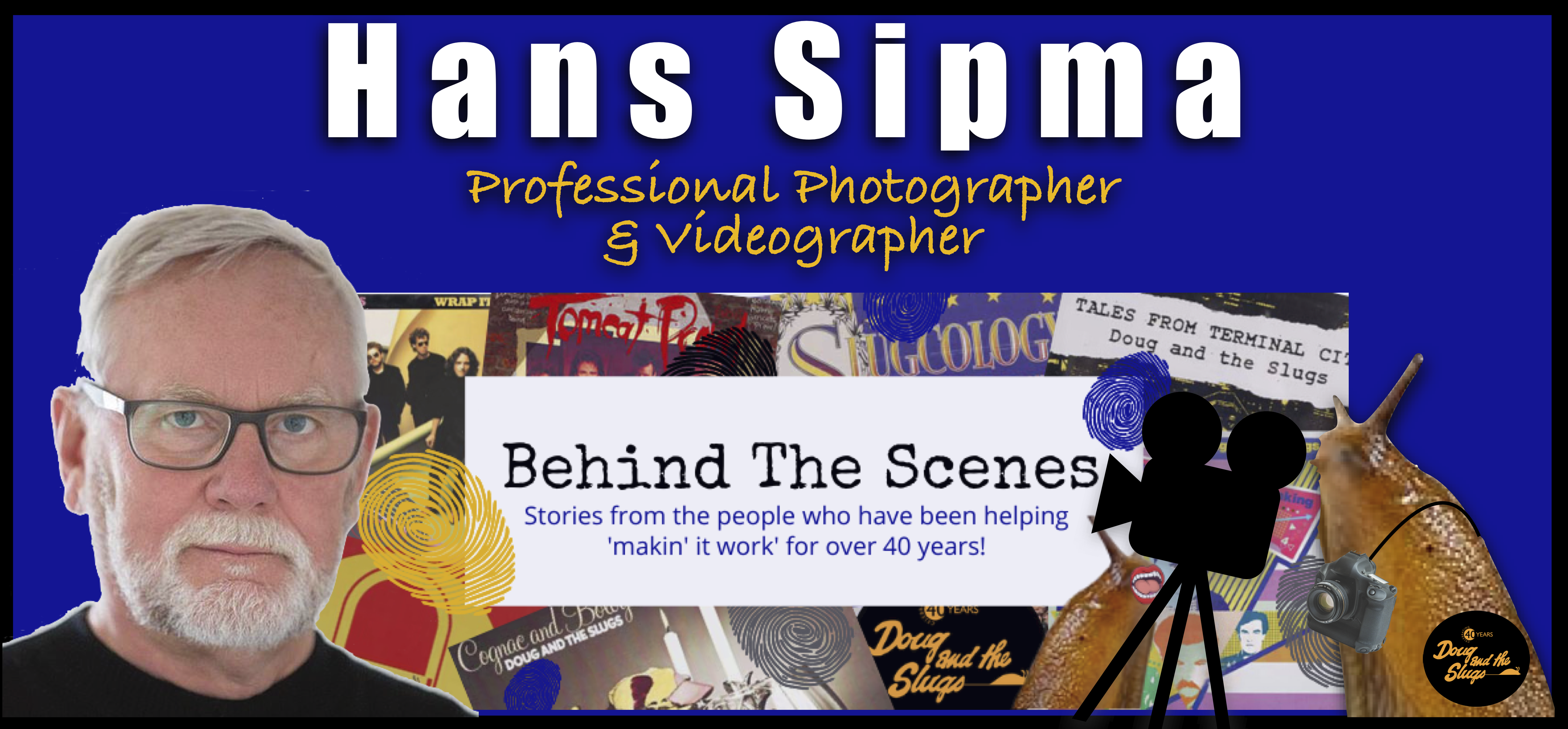 INTRO BY: Simon Kendall, Doug and the Slugs
We met Hans early in the Slug's career, he was the band's first experience with a professional commercia
l photographer. At the time Hans was working out of a big studio in the basement of Eaton's downtown. I'm sure we were a challenging client: 6 unruly guys with an opinionated graphic artist (Doug) and his very specific vision for the group's promo.
Safe to say nobody else had ever come in with masses of bologna, mustard, ketchup and cognacfor an album cover photo shoot!
Doug & Hans worked well together, bringing some oddball & creative ideas to fruition. With the advent of portable hi-def video cameras in the late 80's, we had a blast filming the video for 'Tomcat Prowl'. It was a pretty commando affair – driving around east van in Hans's station wagon and getting permission to shoot on the fly in locations like the late lamented Terminal City Iron Works, a poultry processing plant and on a rooftop in Coal Harbour.
When we regrouped in 2009 with singer Ted Okos – Hans kindly agreed to take our first promo shot. How fitting!
Next Up: Stories shared my the man himself: Hans Sipma.
 Stay tuned….