In late summer of 1981 I was once again contacted by Doug to shoot the cover for the Slugs' second album, "Wrap It!"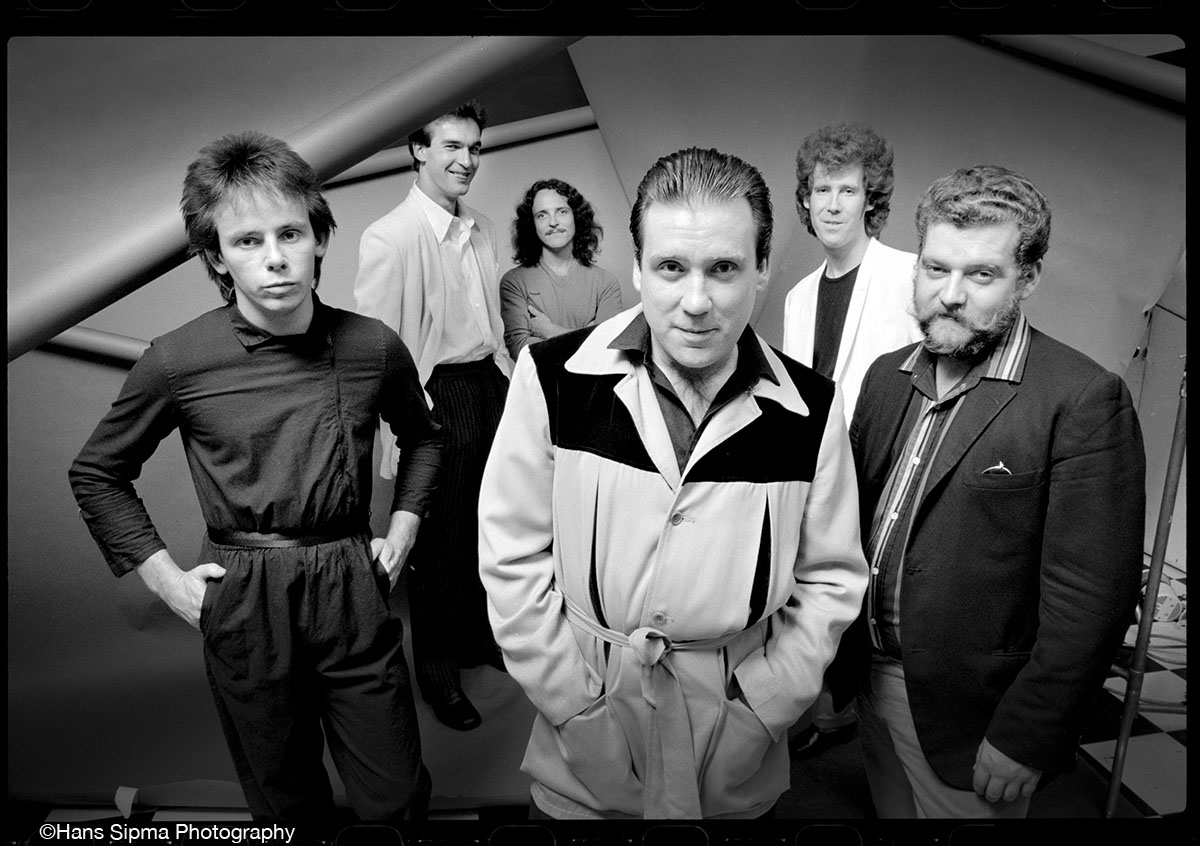 On the night of the shoot the first item on the agenda was band photos to be used for promotional purposes.  The studio had been accumulating partial rolls of seamless paper in various colours – no longer large enough to use as backgrounds for fashion shoots. I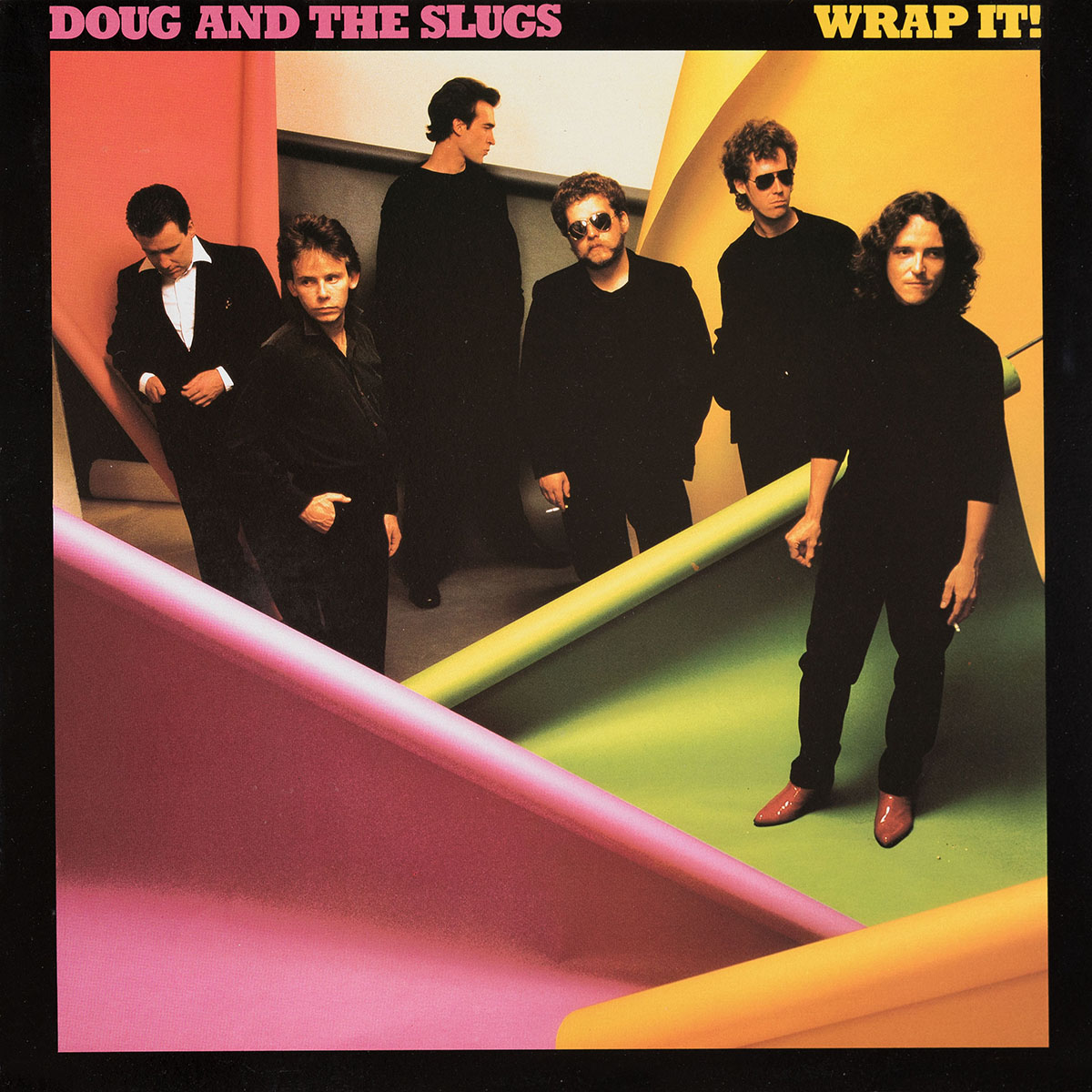 thought that, rather than throw them away, they would make a great background for the band.  We started out shooting in black and white, but Doug loved the layering of colours and shapes and decided this might make a great album cover. Fortunately, the band had brought along an extra set of dark clothes that would stand out better from the brightly coloured papers.  I switched to a higher angle and arranged the band amongst the colourful paper rolls.
After the colour shoot we also did some black and white promotional photos of the band in the same formal outfits, but this time against a grey background.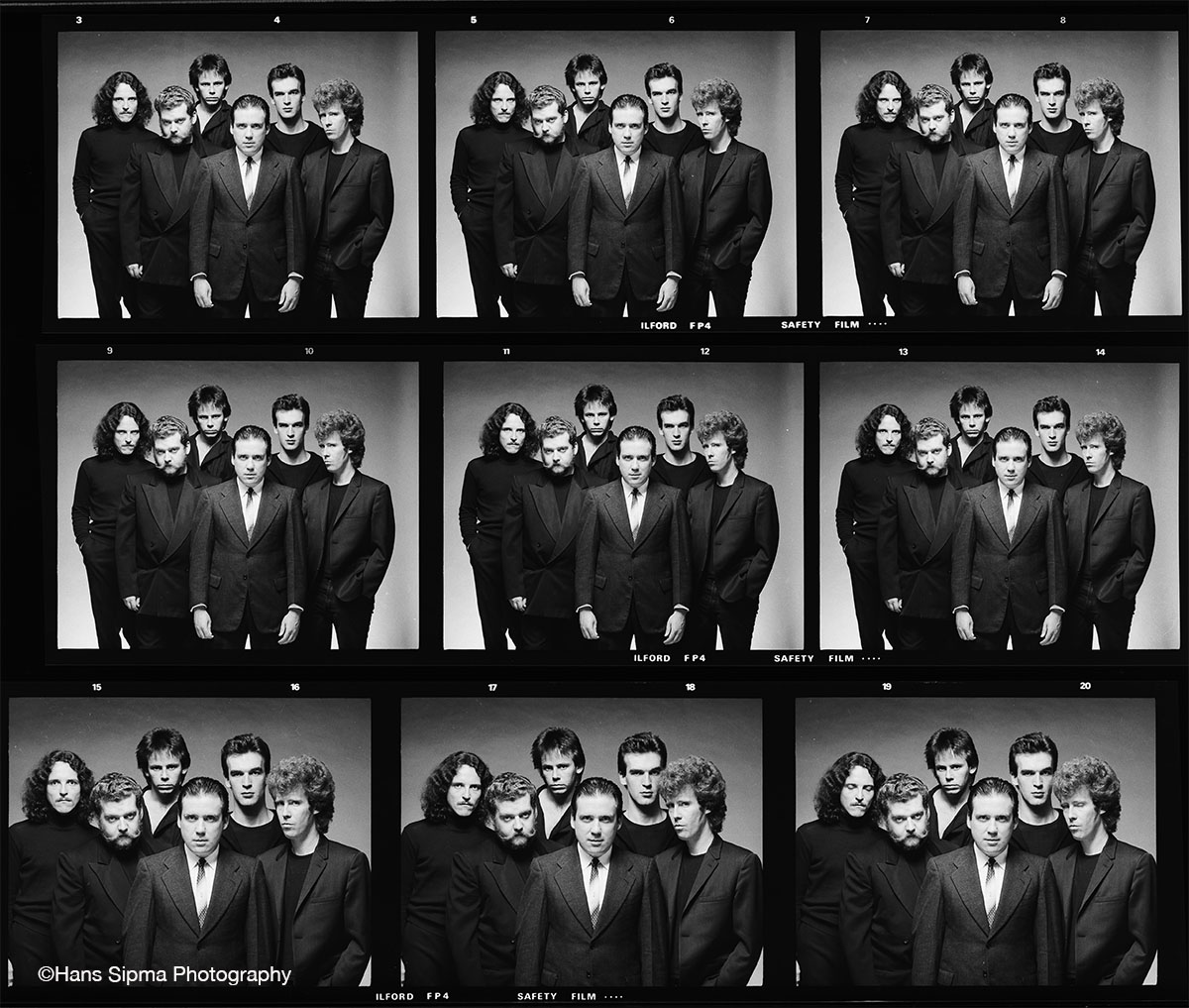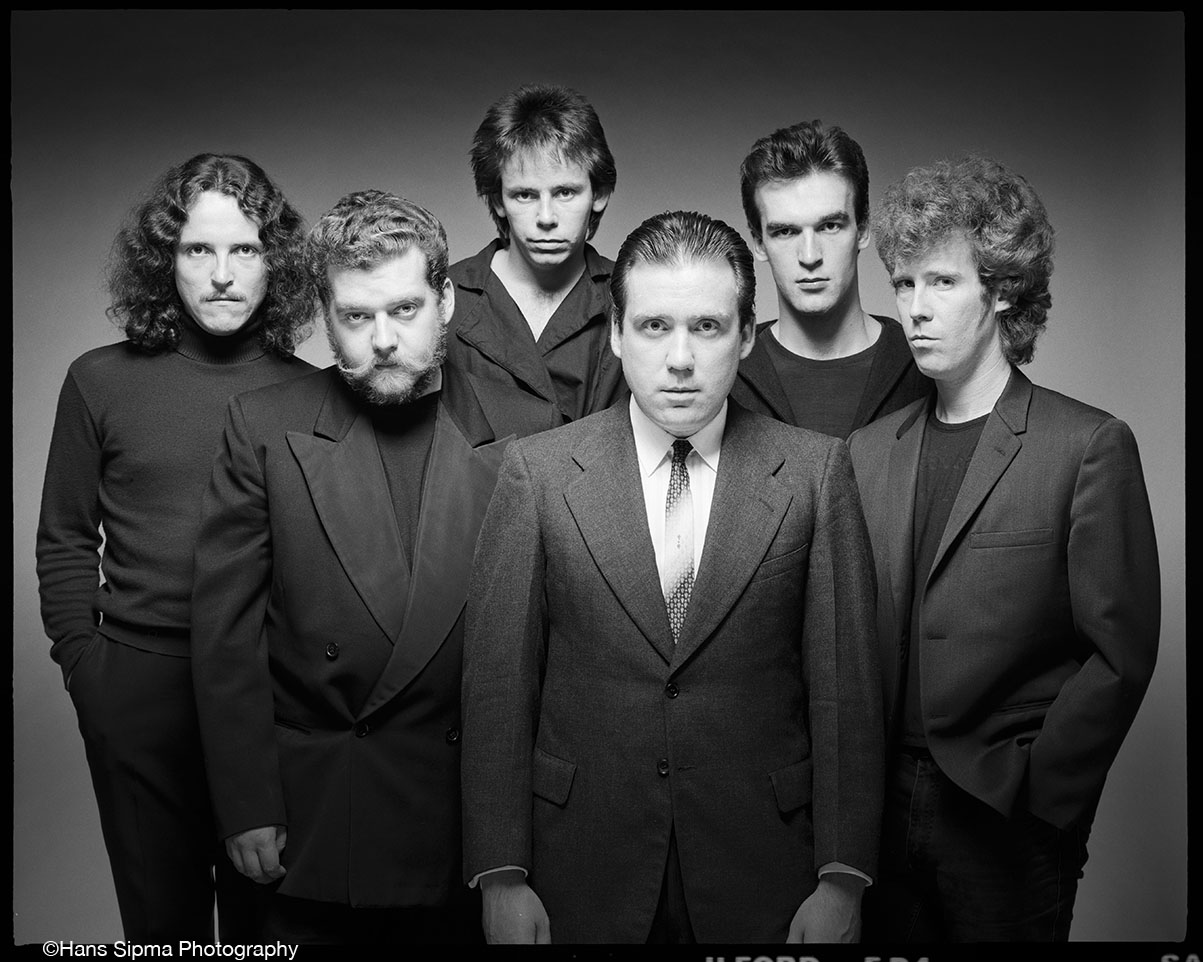 A few days later Doug selected the cover photo for the album from the many rolls of colour film. I then sent the selected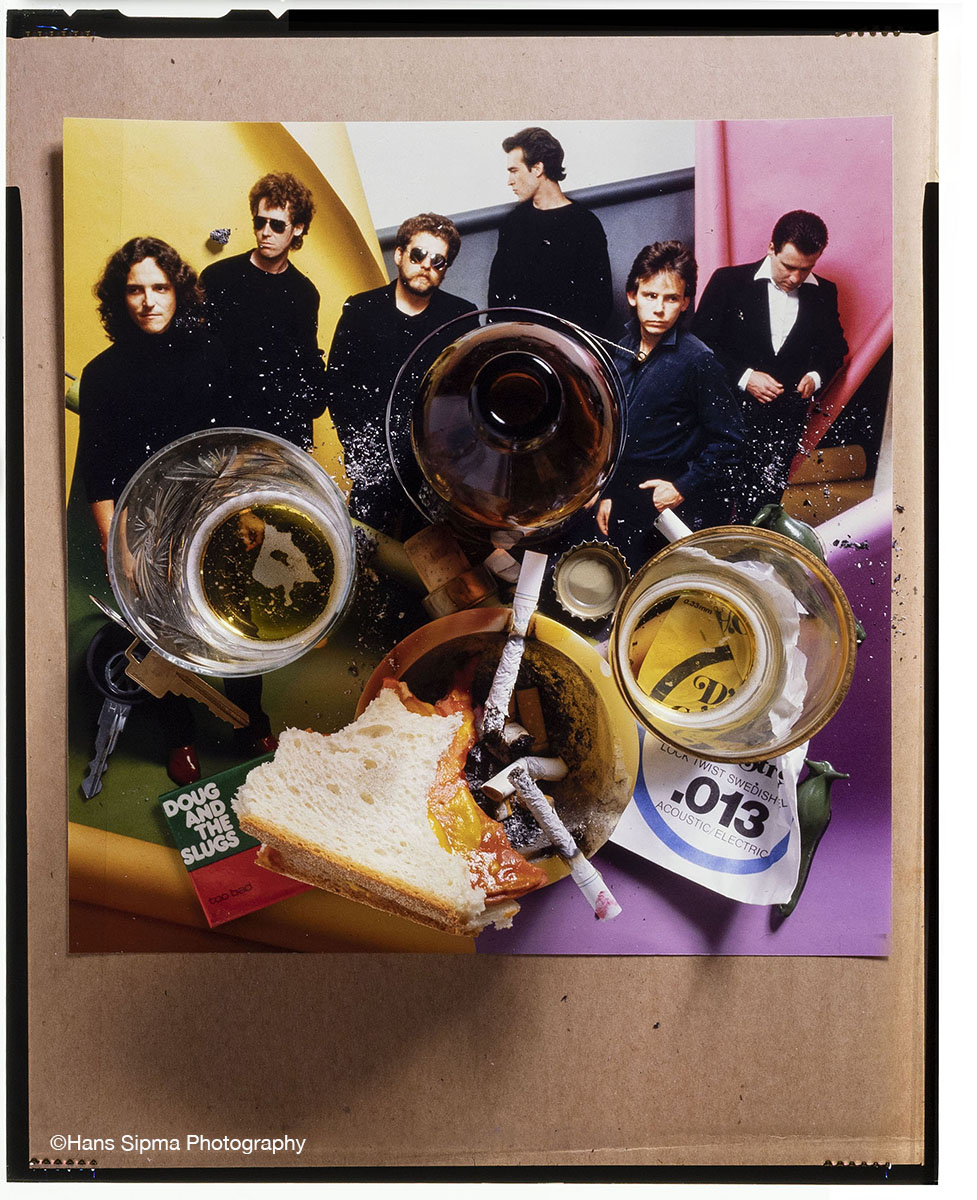 shot to a lab to have some album sized prints made. One of Doug's ideas was to make the back of the album look like it was at a party, where it was being littered with drinks, cigarettes, and other debris.  We even put the remains of a bologna sandwich on the ashtray as an homage to the "Cognac & Bologna" album. Other items were small toy slugs, a Doug & the Slugs "Too Bad" pin, and a guitar string coiled around a stubby beer bottle (for a bit of Canadiana).  For the finishing touch, the whole thing was scattered with cigarette ashes.
Doug also wanted to do another version, in which the cover image was glued to corrugated cardboard. We carefully sliced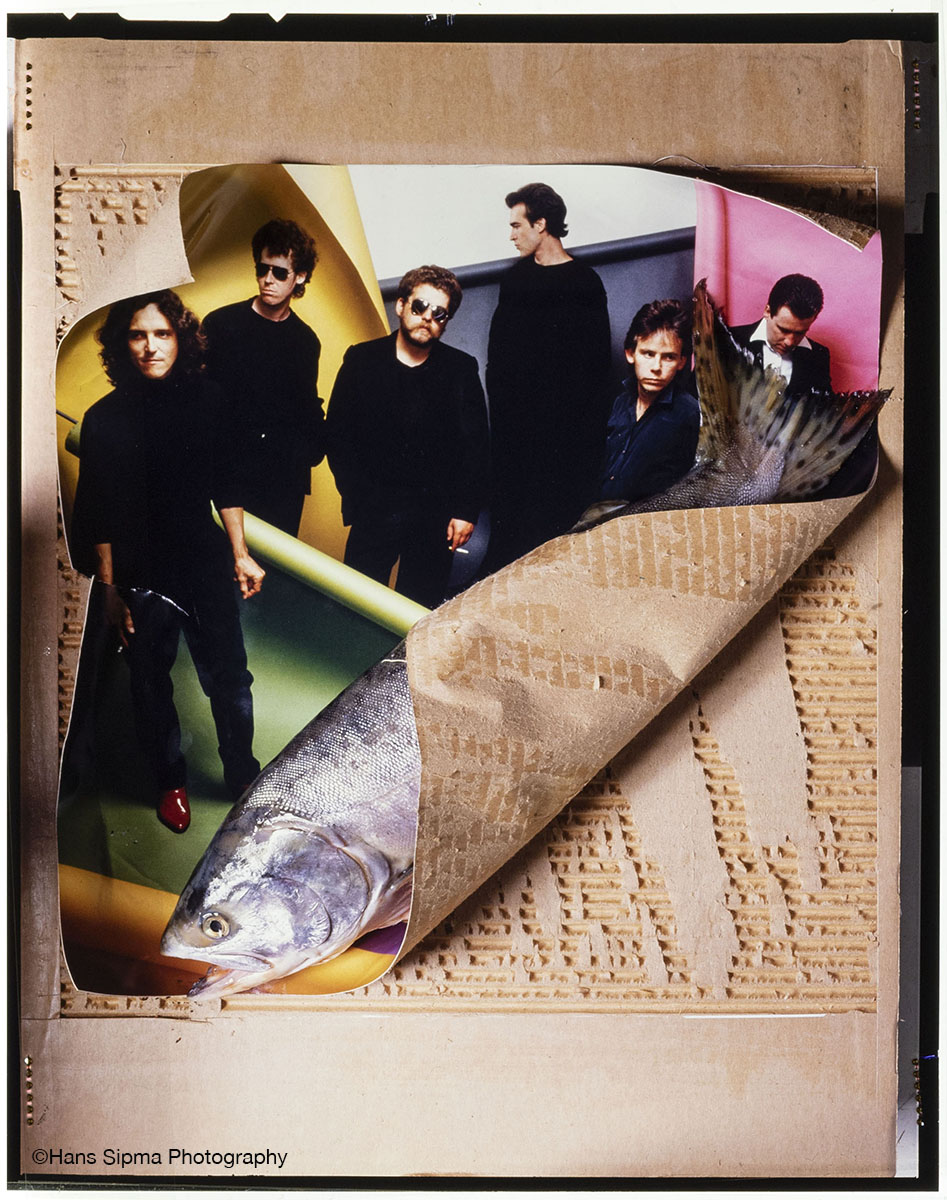 around the photo and peeled up the edges and the outer layer of paper, leaving the cardboard exposed.  Doug had brought a fresh salmon to wrap one edge of the album around, but the fish turned out to be too large to fit. We solved that problem by cutting out the middle section of the fish so the head and tail were closer together. In the end, the cardboard-wrapped fish became the rear cover, and the album became "Wrap It!".
…..and that's the story of the making of the 'Wrap It' cover.
– Hans Sipma
Thank you for commenting/reaching out to Doug And The Slugs on our 'Let's Connect' page!